keith_caputo




Mensajes

: 1361


Fecha de inscripción

: 28/02/2013


Social Distortion: Nuevo Disco (2016) Mar 20 Oct 2015 - 18:31

---

Esto es lo q comenta

Mike Ness

. Espero q sea cierto.

Where are you at with the new record?

I've written a lot of songs, and I've got a lot of songs for another solo record. Once the summer tour is done, I can start figuring out the direction for the next record. It's not as far along as I'd like it to be. Unfortunately, for us to do a new record, we have to stop touring because it's pretty hard for me to write on the road.

So when do you expect to put out a new Social Distortion record?

We're banking on 2016. It's funny because I have the songs in my head but then I forget about them, and a couple came to mind the other day in rehearsal. These were songs I thought might be like filler songs. I showed them to the band, and they were just like, "Dude, that song's fucking awesome, man." So that made me think, "Maybe I'm further along than I realized." So that was cool.
Evil Elvis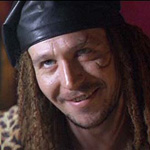 Mensajes

: 2792


Fecha de inscripción

: 28/02/2013


Re: Social Distortion: Nuevo Disco (2016) Miér 21 Oct 2015 - 8:40

---

Mike Ness, ya sea en solitario como con Social D., no ha dado un paso en falso nunca. Ya tenemos disco de 2016

_________________
ODIN




Mensajes

: 539


Fecha de inscripción

: 23/06/2014


Trickfew




Mensajes

: 2262


Fecha de inscripción

: 02/02/2014


Localización

: Puertollano